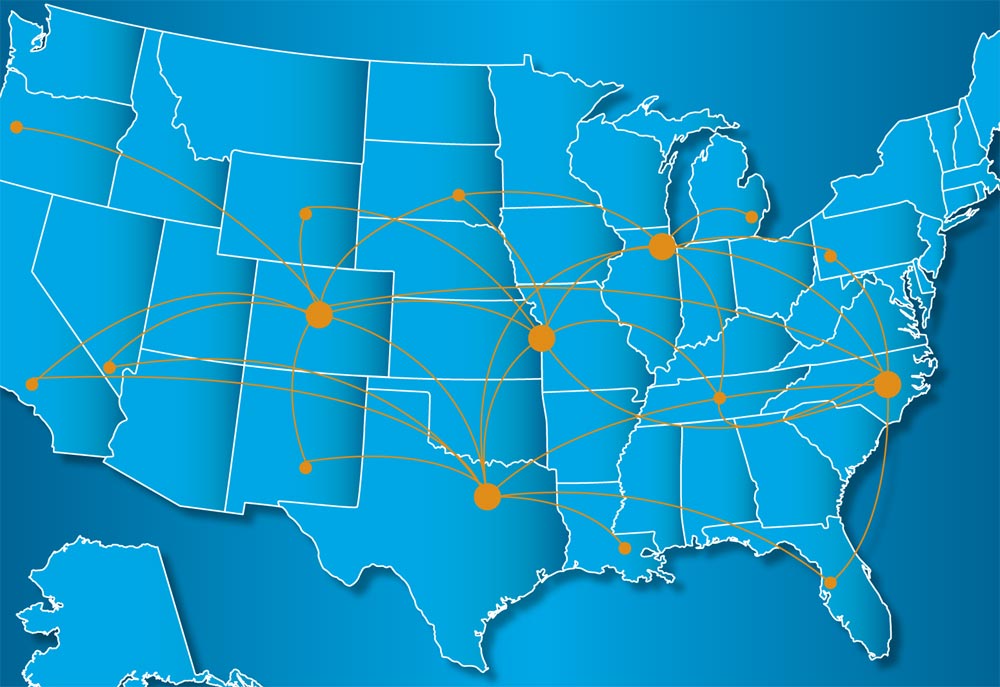 National Distribution & Courier Network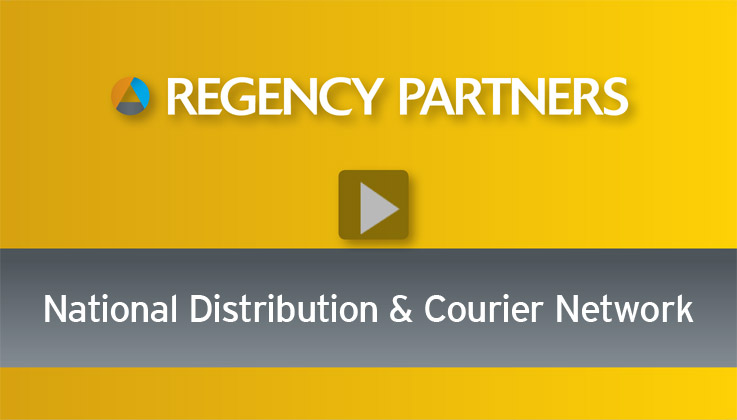 Nationwide, next-day delivery is a requirement if you want to compete successfully in the office supply marketplace. On top of this is the difficult, but necessary, task of providing delivery at the lowest-possible cost.
Our distribution infrastructure instantly puts you on an even playing field with established local dealers and Big Box retailers, anywhere in the continental US. In the Regency network, all orders are delivered via local contracted couriers, UPS or less than truckload freight. Unless you have a national courier network, it's extremely difficult to meet the demands of high-value, multi-location businesses.
All orders are least-cost routed, meaning, we fulfill each order using the shipper/supplier that offers the best price, allowing you to maximize margins even further.
If you currently have office supply revenues, we may be able to reduce your cost of delivery between 5-20% by combining our supply-chain management methods, least-cost routing and unique freight programs.
We can work with your company in a strategic partnership to expand your offerings to your existing customers, behind the scenes, with minimal investment.
Ready to expand your dealership?
Call us at 888-268-4513 or click the button below to be contacted by one of our team members.
Click to learn more about this opportunity